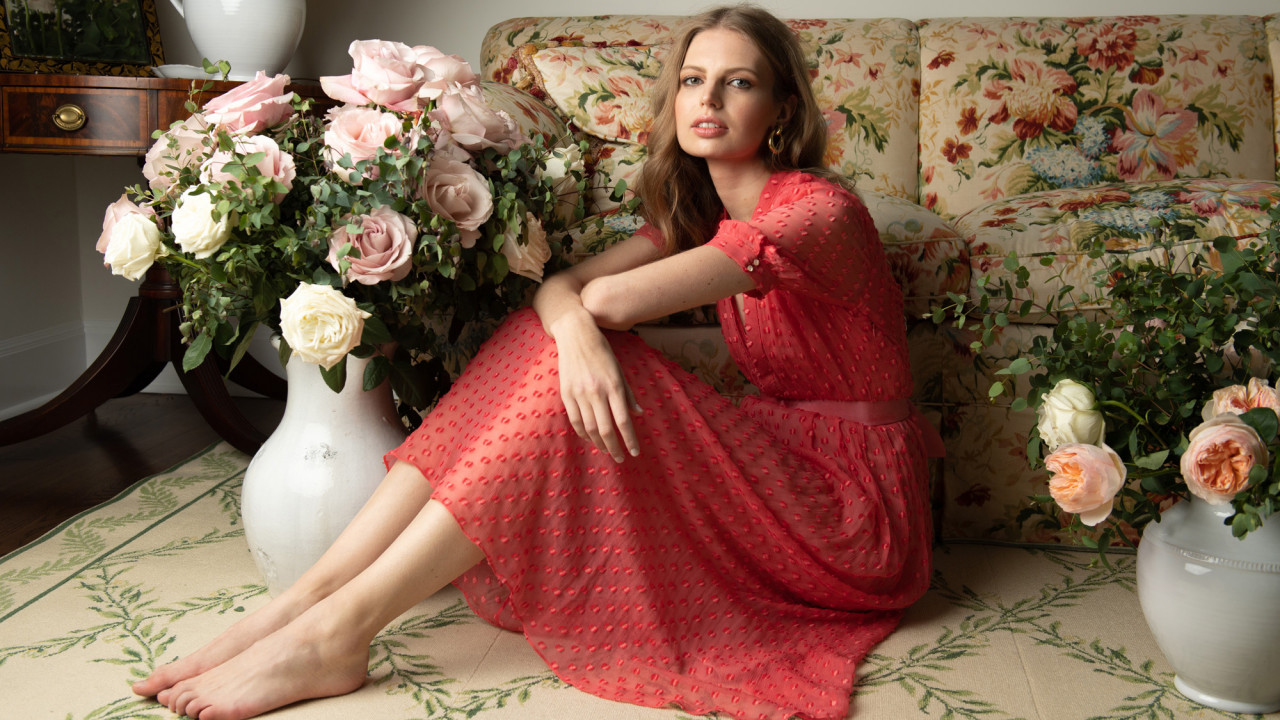 Say hello to your new favorite dresses.


In a totally shameless fashion obsessed way, there is nothing that we love more than a good dress. And when that dress just happened to be designed by a collective of four bad-ass female friends—well consider us sold.


Newly launched Black Iris is a limited edition womenswear collection that draws on classic and iconic elements for inspiration and recreates them for modern day dressing. Completely in tune with the times, the goal of the line is to create versatile yet timeless enough pieces that will allow you to buy less and wear what you have more. Founded by four women of completely different backgrounds, they felt their busy lives (which included carpool, work events, school events) did not have a wardrobe option that took them from the start of their days all the way until the very last glass of wine out at dinner at a price point that was reasonable.


Below, we hear more from this new female founded fashion force (also known as Aly Gradone, Candice Miller, Chloe Rosenberg, and Rachel Wexler) on their various backgrounds, how they run the business and how they first met.





How did the four of you meet?


"We first met socially through our husbands, workouts and mutual friends and became close friends over the years. Through the many social gatherings held in Candice's Hamptons home, the four of us realized that we all had a mutual love of fashion and a desire to create something. With each of our unique backgrounds we were perfectly aligned to cover all aspects of the business and develop a brand that filled a hole in our wardrobes."


Please tell us a bit about your backgrounds:


"Aly Gradone, was formerly a fit model with Fashion Fit models, where she represented brands such as Calvin Klein and Victoria's Secret. She also worked as a stylist at Henri Bendel.


"Candice Miller, started online lifestyle resource Mama & Tata
@mamaandtata
. She was formerly a buyer and style consultant for the clothing store, Tenet, located in the Hamptons. Prior to this she was a special events director for a philanthropic organization.

"Chloe Rosenberg, began her career at Angel Textiles developing prints for various designers. After Angel Textiles, Chloe designed at Rebecca Taylor and Madewell.


"Rachel Wexler, spent close to a decade in the finance industry before co-founding Black Iris. Most recently, Rachel was an investor at Allen & Company. Prior to that, Rachel was an equity research analyst at J.P. Morgan, covering publicly-traded retail companies."





How have you divided up the roles within the company?


"As Chief Merchandising Officer, Aly is responsible for managing the collection lifecycle. She is involved in the inspiration and design of each collection, and handles sourcing, design development, fit, and production.


"Candice is the Chief Marketing Officer for Black Iris, handling all social media, press requests and events for the brand. She also contributes to the design inspiration for each collection.


"Rachel is the Chief Operating Officer for Black Iris, running strategy, overall business operations, and finance.


"Chloe's role as the Creative Director is to manage all aspects of the brand's design aesthetic. Her responsibilities include developing the print and color story, rendering and designing each seasons' line of dresses, tops and skirts, and brand identity and graphic design. She also is integral to creating the mood and inspirational story for each collection."